Interview tools:

Everything recruiters need to know
In this guide, we'll explore the interview tools available to recruiters, how AI helps talent acquisition teams in becoming more efficient and the future role smart recruiting will play.
Introduction
As a hiring manager, your responsibilities may include creating a job posting and managing the responses. Your assessment of a candidate during the interview stages can lead to their hiring. Harnessing tools to enhance the interview process can help you stay organized and create standards for future recruitment processes. In this guide, we discuss the purpose of interview tools and techniques you can use for each stage of an interview.
As your business grows and markets become more competitive, recruitment strategy is becoming more complex and important. Recruitment tools are popular solutions for businesses that need to coordinate hiring tasks and streamline the recruitment process. They can help you save time and money and help you funnel more resources into the labor-intensive aspects of talent acquisition.
What are AI interview tools?
Tools for interviews are programs and techniques that enable professionals to undergo the recruitment process productively. They can be useful when there's a large response or multiple job openings needing to be filled. With interview tools, you'll save time coordinating future interview sessions as well.
Here are some other ways interview tools can help your recruitment efforts:
Preparation tools
Knowing the right questions to ask at an interview can be a challenge. Tools such as rehearse interviews and practice answering them in order for you to feel more prepared, not only during this specific instance but also when it's time to go find out more information on your own.
Time management tools
With technology, you can manage your time more efficiently and keep track of who's meeting with which candidate or company. It will make the recruitment process go much faster.
Accessibility tools
Advanced technology can enable you to meet candidates remotely, which saves the time it would take for candidates to visit the company site in person.
Interview tools for different stages of an interview
Consider investing in tools and practicing techniques to improve productivity in your hiring process:
Stage 1: Selecting candidates
Narrow the pool of candidates who applied for the job and make a list of qualified professionals to interview. Consider using an applicant tracking system (ATS) to track keywords and qualities in submitted job applications. The software can be useful for the pre-screening process, where you can find professionals with the qualifications you're seeking.
Another way to select candidates is to compare the results of assessments, such as:
Personality tests
Personality test results can offer insight if a candidate's characteristics can fit into the culture of the company.
Technical skills tests
Require candidates to verify the technical skill set that the job may require. Examples are writing tests and brief quizzes that ask users about industry fundamentals.
Soft skill evaluations
Test the candidate's soft skills, such as verbal communication and time management. Programs such as Pymetrics allow participants to play games and answer questions that unveil their personality traits.
Assessments
Before the interview, you can request candidates to complete a small project that relates to the job. For example, if you're hiring a graphic designer, the candidate can design a graphic for a hypothetical client. You can evaluate their quality of work and the time it took for them to complete it.
Stage 2: Coordinating an interview
To coordinate interviews, it's important that you select a time that is convenient for both you and the prospective employee to meet. Here are tools you can use to schedule and organize meetings with qualified candidates.
Phone calls
A phone call allows for instant contact with the candidate. Check the candidate's resume or job application for their contact information. During the conversation, explain to the candidate your availability and confirm the time and date of the appointment.
Emails
Some hiring managers may prefer to email the candidates, which can enable you to have the confirmation for the interview in writing. Emails may be more reliable than phone calls since candidates can respond to you at their convenience if they're unavailable to talk. Consider sending an additional email the day before the interview to confirm the candidate's attendance.
Electronic calendar of events
When emailing a list of interviewees, it may be helpful to create an electronic calendar of events that shows your availability visually. The calendar can also send a reminder email to you and the candidate and allow them to adjust their appointment time if needed. Tools such as Calendly and Google Calendar are examples.
Preparing for the interview
Once you have a list of candidates you would like to meet, you can prepare for the interview. As a human resources manager, your job may require you to interview candidates for roles from multiple departments, specialties, and experience levels. Preparing for each meeting individually can help you gain a comprehensive insight into the candidates' qualifications. Here are techniques for the preparation stage.
Stage 3: Collect more information about the position
The description isn't the only source of details about the job opening. To learn more about the expectations for the role, consider speaking to the supervisor of the department where the role will take place. The more details you have, the more capable you can be to discuss the position and answer the candidate's questions.
Gather details about the company
In the interview, you might decide to explain the organizational mission and culture. Compile a brief history of the company and its accomplishments. You can also write details about its policies, such as dress code and fun traditions.
Research frequently asked questions
General interview questions can help start the interview and guide the conversations. For example, employers typically ask candidates to list their strengths or weaknesses or describe themselves in three words.
Reread the candidates' resumes
If you have a list of candidates, it may be helpful to reread their resumes before the interview. Note their experience and background, which may raise questions you want to ask them. Showing them you're familiar with their characteristics can make the candidates feel welcomed, and you can solidify your hiring goals.
Create in-depth questions
In-depth questions relate to the specific role and the specific candidate. For example, if the position is a leadership role, you may ask the interviewee how comfortable they are conducting presentations. These questions can also be situational or test their technical abilities.
Stage 4: Organize the structure of the interview
With your notes and list of questions, decide how you want the interview to proceed. For instance, you can speak of the company history in the first five minutes and save the in-depth questions towards the end of the meeting. Organization can help you accomplish your objectives in the time you allotted.
Interviewing
Now it's time for you to meet the candidates officially. If the interview is in person, consider its location. Gathering in a casual setting, such as a restaurant or outdoor terrace, can make the candidate feel more comfortable, leaving you to assess their personality traits more closely. For example, you can observe how they behave in public and their conversational habits when they're more relaxed.
An interview itinerary can also be helpful, especially if the appointment is lengthy. Employers may opt to host three-hour interviews, which can include multiple conversations with different people in the workplace and a tour of the office setting. Handing the candidate an organized agenda at the start of the interview can inform them of how the meeting will commence and what activities to expect.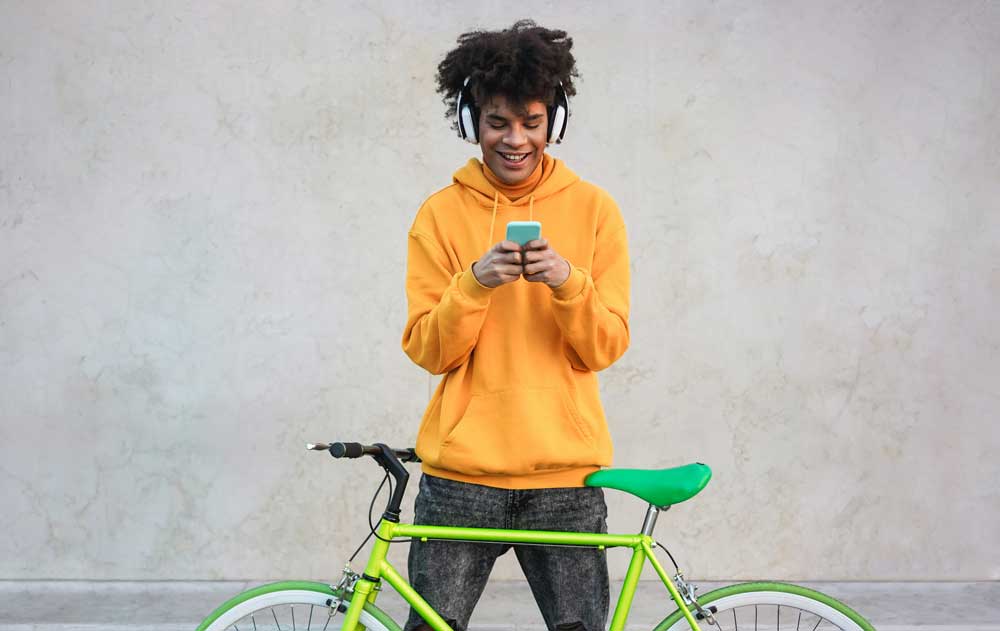 Tools for video interviews
The video interview is a virtual alternative to hosting a meeting in person. Employers may conduct video interviews before inviting a candidate to meet at the office or to meet professionals who live in different regions or countries. Coordinate a video interview by creating and sending a link where the candidate can access the electronic meeting room.
Tools to make virtual appointments more efficient include:
Video conferencing applications
Video conferencing applications are programs that can allow you to see and hear the candidate over a screen. You can manipulate the audio and video settings, and you can display documents and presentations that you and your audience can see.
Microphones
Microphones can heighten the audio in a video interview. If you're in a virtual conference, consider using headphones with a microphone to make your voice sound clearer. Microphones can be beneficial if you're in a loud, physical setting preventing external noise from interfering with the meeting.
Webcams
Webcams enable you to appear on the camera for a virtual meeting. Most computers have a webcam feature at the top of the screen. Before you launch the video interview, check the webcam to make sure the picture quality is clear and viewable to the candidate.
Tools for group videos
Group interviews are appropriate if you prefer to meet with multiple candidates for the same position simultaneously. It can be challenging to assess every participant's qualifications accurately, which is why you can adopt the following methods to keep the appointment organized.
Large meeting room
Suppose you're meeting with five candidates. Hosting the interview in a large space, such as a conference room, can create space between you and the candidates and the candidates with one, making everyone more comfortable. When selecting a meeting location, review the acoustics in the room and the seating arrangements.
Mediator
A mediator can control the conversation and keep track of the time. Consider asking a colleague to attend the interview with you and help you direct questions to each candidate.
Multiple interviewers
Having multiple interviewers present can help you evaluate the candidates' performance and ask insightful questions. For example, you can ask a representative from Human Resources to join you, as well as the manager of the department that has the job opening.
The screening interview should be convenient, rewarding and efficient for candidates.
What is AI recruiting software?
In basic terms, it is software powered by Artificial Intelligence that automates sourcing and matching candidates with the right roles and provides real-time insights within each hiring process step.
How can AI help the Talent Acquisition team?
Sourcers can use AI to identify potential candidates by customized insights that help categorize applicants based on requisite skill sets. Screening can be automated using AI, with video interviews being conducted by chatbots or virtual assistants. AI tools can help reduce unconscious bias in recruitment by considering a wider range of factors when matching candidates for different vacancies.
As you can see, the whole point of employing AI in recruiting is to increase the quality of hires and reduce the friction with repetitive tasks.
What is the role of smart recruitment?
Even two decades into the Dotcom Bubble, HR practitioners and recruiters are still searching for practical technologies to help ease the pain points of conventional screening procedures. Ever since AI and self-learning technology have made their way into the recruitment space, it's no longer the same. AI recruitment tools reduce manual errors and bias within the hiring rounds, speeding up efficiency within the recruitment process for the organization.
Here are three ways recruiters can leverage AI to make effective recruitment choices:
1. Consistent Applicant Screening
AI helps streamline and standardize the entire screening rounds in a simplified manner.
By using data-driven methods to identify the key characteristics associated with a role's potential success, self-learning solutions powered by AI reduce screening bias and prejudice and ensure all eligible candidates are given equal consideration for the role.
2. Leverage proven performance data
Rather than wasting the recruiter's time with multiple rounds of interviews and calculated guesswork, AI can analyze past performance data, thereby identifying potential patterns that may indicate a candidate's likelihood to succeed in a role.
This information can then shortlist candidates, ensuring that only the most qualified individuals are considered for a position.
3. A diverse talent pool
When it comes to hiring the right talent in an ever-evolving, competitive job market, organizations need to be more than willing to take an extra leap to acquire the best candidates out there.
AI makes up a solution for one such way to attract high-quality candidates by assisting in hiring through a diverse talent pool. Rather than relying on subjective criteria like gender, race, or age, AI allows recruiters to easily pre-screen all the applicants, engage with them and build talent pipelines of interested and qualified individuals. It helps with making more objective decisions about the right set of applicants that may proceed to the next stage of the hiring process.
Key features of AI recruitment software
As the war for top-tier talent rages, organizations turn to advanced recruitment solutions to help them source and hire top candidates.
AI tools make up many of these so-called "advanced solutions" for recruiters.
With that said, here are five key features of AI-powered recruitment tools –
Job Posting
Having concise, clearly-defined content for job poster accelerates the output of a recruitment session by a huge margin.
AI-based tools can help to optimize Job posters by analyzing the language used in successful postings and using this information to create new ones that are more likely to attract top candidates.
AI tools can also help to identify keywords and specific skill sets that should be included in postings. It also enables the recruiter to track changes in the job market and provide recommendations on how postings should be updated to attain relevance.
Resume reviewing
A resume is every recruiter's first impression of a candidate and can often be that deciding factor in proceeding through subsequent rounds. However, sifting through resumes can be time-consuming, particularly when there are many applicants for a single role.
Resume parsing provided by AI tools allows recruiters to seamlessly extract key information from resumes, such as work experience, educational qualifications, and key skills relevant to the role. It could cut down the hours of repetitive efforts and help identify potential red flags, such as employment gaps or inconsistent job titles, thereby accelerating the overall efficiency of the recruitment round.
ATS Integration
By integrating an Applicant Tracking System (ATS) with the software, recruiters can identify the most qualified candidates and flag applicants who may be a poor fit for the position.
On top of that, ATS integration can help the software assess a candidate's cultural fit and the likelihood of success in the role, thereby increasing hiring credibility and accelerating candidate discovery.
Candidate Sourcing
AI tools use analytics to identify potential candidates and provide data-driven insights into a candidate's skills, experience, and fit for a role. This allows recruiters to generate a list of qualified candidates quickly and also provides the ability to find "passive" candidates who may not be actively searching for new job opportunities.
Interview Management
In terms of interview management, AI-powered tools help identify patterns in questions and answers, along with scoring and ranking candidates based on their answers. Self-learning solutions can also provide real-time feedback to interviewers during the screening rounds. A constructive feedback system improves the quality of interviews and ultimately makes up for better hiring decisions.
Incorporate AI interview tools into your talent acquisition process with Tengai
Organizations realize that AI can be applied to the workforce and labor market, and in fact, this technology allows us to find the best talent during the talent acquisition process, and not be swayed by subconscious bias or other common barriers of perception.
Tengai uses machine learning to help talent acquisition teams around the world do just that. Book a demo with our team and learn how our AI interview tool combines conversational AI and an unbiased method to assist recruiters and hiring manager.