Modern public sector recruitment
The public sector is using more technology to ensure quality and increase efficiency. Since having analog processes makes it challenging to keep track of candidate data and follow GDPR standards. Developing a digital hiring method that collects all information in one place makes it possible to quickly identify candidates with the right competencies to invite for the first interview. With Tengai, governments get an AI assistant who screens all job-seekers and objectively assesses future work performance, delivers personalized feedback to every candidate, and meets strict compliance regulations.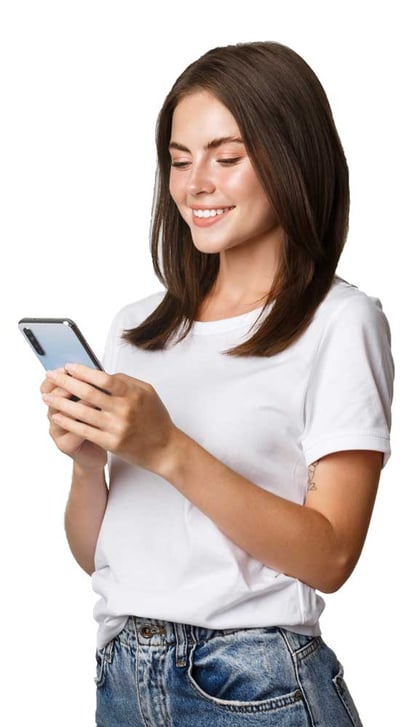 Attracting new talents to state agencies
In the wake of Covid-19, recruiters in the public sector noticed that candidates preferred to have a digital screening interview when they started implementing physical interviews again. Many job seekers like the flexibility and having a digital meeting to understand if they are interested in the position. When municipalities use Tengai, they can attract new talents that otherwise might be missed. This is crucial for state agencies who are trying to compete against the private sector.
Not only is Tengai's interview convenient for candidates, but it also reduces the number of touch-points and handoffs that recruiters have to stickhandle for every new applicant, coordinate busy schedules, or manually screen every applicant.
With Tengai, recruiters can screen unlimited amounts of applicants, quality-assure the process, while also giving every candidate a fair and engaging experience.
Elin Öberg Mårtenzon, CEO at Tengai
How is the Tengai interview?
of candidates think Tengai reduces the risk of discrimination
of candidates think Tengai enhances the hiring process
of candidates would like to be interviewed by Tengai again
Book a demo
We are now offering a time-limited trial so you can try our screening software for free, without any risk.
Benefits of Tengai's AI interview:


Validated by psychometric experts
Efficient for both recruiters and candidates
Unbiased and can reduce the risk of discrimination
Can decrease recruitment costs by up to 90%
Automated shortlist with structured candidate data
Book a demo
Please fill in your information and we'll get in touch with you.