Identify talent in volume recruitment
It's not always easy to identify the right talent in a high-volume hiring process, while also creating an exciting experience for every applicant. As recruiters are spending more time in the initial stages of the hiring process with time-consuming tasks like CV screening and phone interviews. With Tengai, recruiting teams can automate the screening phase and get access to structured data which makes it possible to quickly identify matches between candidates and jobs. By automating the screening interview, it becomes possible for HR professionals to handle large volumes of applicants in a more efficient and objective way.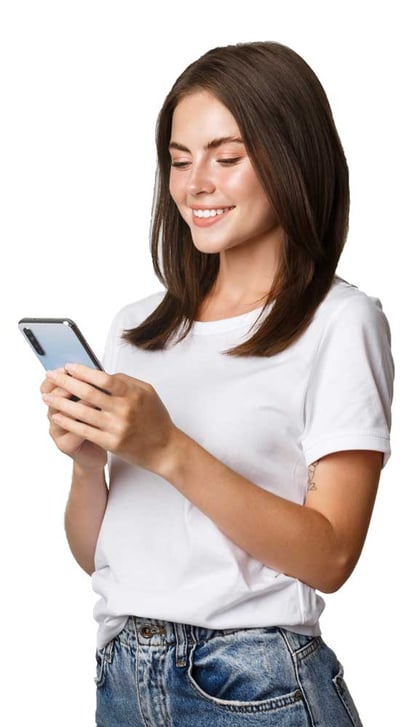 Engage every applicant
The most common way to improve the candidate experience is by shortening the application process and giving personalized feedback. So we developed Tengai to do both those things!
With Tengai, it is possible to include all candidates in the screening phase and still save time. Tengai's interview is interactive each applicant always receive instant feedback after completing the screening. Unlike a static video interview where you record yourself answering questions, conversational AI engages candidates in real-time. The interactive meeting is unique because it feels just like a real conversation – only smarter, effective, and more engaging.
We developed Tengai's interview to be rewarding, efficient and convenient for candidates.
Sinisa Strbac, CPO at Tengai
How is the Tengai interview?
of candidates think Tengai reduces the risk of discrimination
of candidates think Tengai enhances the hiring process
of candidates would like to be interviewed by Tengai again
Book a demo
We are now offering a time-limited trial so you can try our screening software for free, without any risk.
Benefits of Tengai's AI interview:


Validated by psychometric experts
Efficient for both recruiters and candidates
Unbiased and can reduce the risk of discrimination
Can decrease recruitment costs by up to 90%
Automated shortlist with structured candidate data
Book a demo
Please fill in your information and we'll get in touch with you.